This is where we give our customers a chance to tell us what they think about our web site. Is there anything you would like to see us offer? Do you have any questions,comments,or suggestions? Our business depends on your satisfaction, so please let us know what you think,your opinion has great value,at Ten Great Lines! Again,Thank-you,your family,and your friends,for taking the time,to visit,Tengreatlines.com!!!
Or give us a call at (800) 555-1212.
A Ten Great Lines Airlines! Ten Great Lines!

Taking-off,now,towards adventure,excitement,money,and travel! Tengreatlines.com

Respectfully,to all,I am an american man,who feels and believes,serving my country,is a 24/7,honor,and responsibility! Respectfully,should danger,come to my country's soil,again,after praying,1st, I would be of full intent,to be,1st,to say,unpolitely,hello,if need be,on 1 minute call,out of respectfully,uniform,or not,why? Not too long ago,as per documented,within FBI archives,during,WWII,on a specific shore,on U.S.soil,of a specific city,came 7 specialists,of bad intent,J.Edgars'agents,were there,to say,hi,FBI agents,became,aware of america's potential harm,based on information,provided,by a woman and a man,who happen,to already be on the specific beach! Respectfully,+/\***?]***8:58p.m.***06/11/2014///-=+Roy Fennell"""9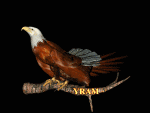 Land of the free sweet liberty! Because of the brave! Some who gave up! For me their precious lives! Gave me the chance! Opportunity to be born! A free man not a slave! Without a clue of knowledge! Even understanding of the word freedom itself! Some off the battlefields! Who could no longer! Endure/escape their secret neverending minds nightmare! Always on scenes,smells,odors and scents! From real life fears, terrors and horrors! Of war not seen on respected TV/DVD movies! Some who still live came back! To tell the story to their precious respected Mothers! Some who knew when their male/female warrior! Touched the ground calling their names! Even,if,only among themselves! Can never ever be the same person! Human being, from within,again! Secretly,in silence having troubled minds! Best I can do for past,present and future! Is pray&hope for them! Spiritual power with eternal calm peaceful sleep! And remember freedom itself is never free! At no charge thank-you all! For saving me and us! From such fears,terrors and horrors! Of absolute unknown/unexpected tyranny! Upon respected U.S. soil! Ever heard the song? Stranger in a strange land? By Leon Russell with The Shelter People? Roy Fennell&621*-=+_11/15/2016-12:27p.m.